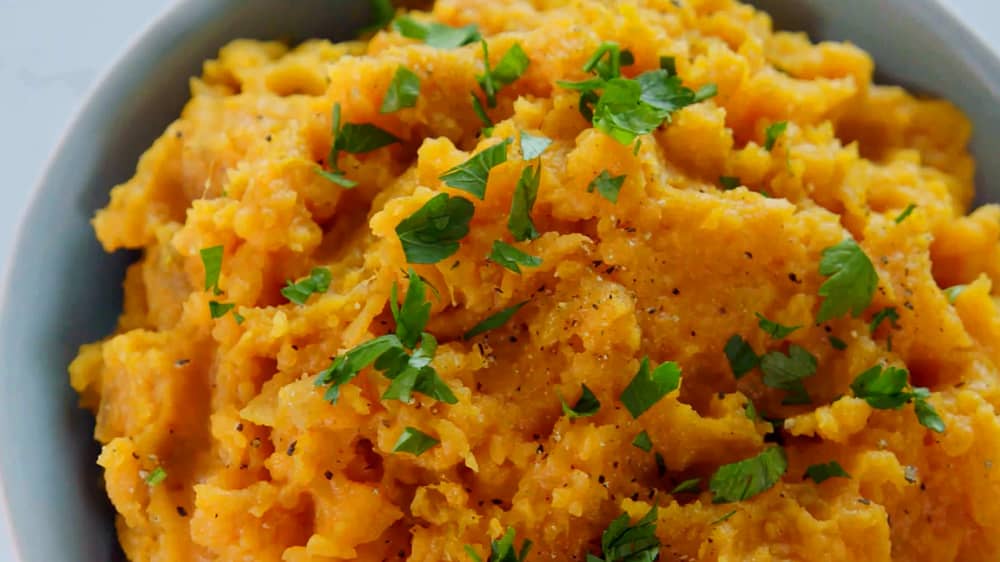 Health Facts – Sweet Potato
Sweet Potato: Sweet Potatoes are an excellent source of beta-carotene which can be converted to Vitamin A and help support your immune system and gut health.
Sweet potatoes are a rich source of fibre as well as containing an array of vitamins and minerals including iron, calcium, selenium, and they're a good source of most of our B vitamins and vitamin C. One of the key nutritional benefits of sweet potato is that they're high in an antioxidant known as beta-carotene, which converts to vitamin A once consumed. Add a drizzle of olive oil just before serving to increase your absorption of beneficial beta-carotene.
80g of sweet potato, or about one medium potato, counts towards one of your five-a-day, unlike white potato which does not.
There are so many great ways to have your sweet potatoes and they go very well with a lot of dishes so get experimenting.
Here is a recipe to try out which is a bit different.
Click below to head straight to the full recipe.