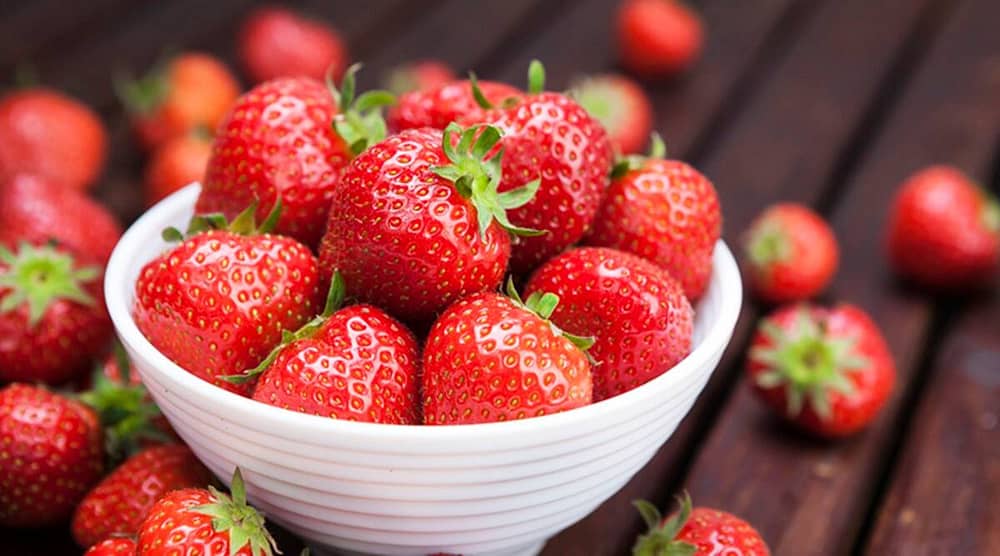 Health Facts – Strawberries
Strawberries: Strawberries contain high amounts of beneficial plant compounds and antioxidants, such as pelargonidin, ellagic acid, ellagitannins, and procyanidins.
Strawberries are bright red, juicy, and sweet.
They're an excellent source of vitamin C and manganese and also contain decent amounts of folate (vitamin B9) and potassium.
Strawberries are very rich in antioxidants and plant compounds, which may have benefits for heart health and blood sugar control.
Usually consumed raw and fresh, these berries can also be used in a variety of jams, jellies, and desserts.
Strawberries mainly consist of water (91%) and carbohydrates (7.7%). They contain only minor amounts of fat (0.3%) and protein (0.7%).
The nutrients in 100 grams of raw strawberries are:
Calories: 32
Water: 91%
Protein: 0.7 grams
Carbs: 7.7 grams
Sugar: 4.9 grams
Fiber: 2 grams
Fat: 0.3 grams
Strawberries are a good source of vitamin C, manganese, folate (vitamin B9), and potassium. They contain small amounts of several other vitamins and minerals.
There are so many tasty ways of adding strawberries to your diet. The easiest one is just eating them by themselves. However if you want to cook with strawberries let's take a look at a recipe below.