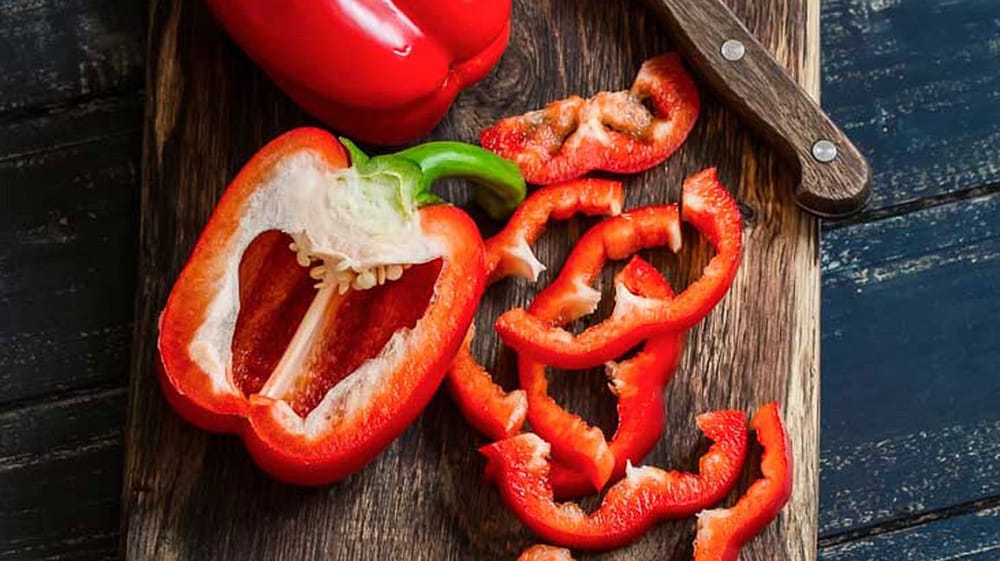 Health Facts – Red Bell Peppers
Red Bell Peppers: One medium-sized red bell pepper provides 169% of the Reference Daily Intake (RDI) for vitamin C, making it one of the richest dietary sources of this essential nutrient.
Bell peppers (Capsicum annuum) are fruits that belong to the nightshade family.
They are related to chili peppers, tomatoes, and breadfruit, all of which are native to Central and South America.
Also called sweet peppers or capsicums, bell peppers can be eaten either raw or cooked.
Like their close relatives, chili peppers, bell peppers are sometimes dried and powdered. In that case, they are referred to as paprika.
They are low in calories and exceptionally rich in vitamin C and other antioxidants, making them an excellent addition to a healthy diet.
Bell peppers come in various colors, such as red, yellow, orange, and green — which are unripe.
Green, unripe peppers have a slightly bitter flavor and are not as sweet as fully ripe ones.
Fresh, raw bell peppers are mainly composed of water (92%). The rest is carbs and small amounts of protein and fat.
The main nutrients in 100 grams of raw, red bell peppers are:
Calories: 31
Water: 92%
Protein: 1 gram
Carbs: 6 grams
Sugar: 4.2 grams
Fiber: 2.1 grams
Fat: 0.3 grams
Bell peppers are very high in vitamin C, with a single one providing up to 169% of the RDI. Other vitamins and minerals in bell peppers include vitamin K1, vitamin E, vitamin A, folate, and potassium.
Try and incorporate these into your daily diet. A fun way to eat these as a snack can be to slice up raw peppers and eat with some hummus. Or maybe add them to a stir-fry.
Let's take a look at a recipe below.
Click Below To Head Straight To The Full Recipe