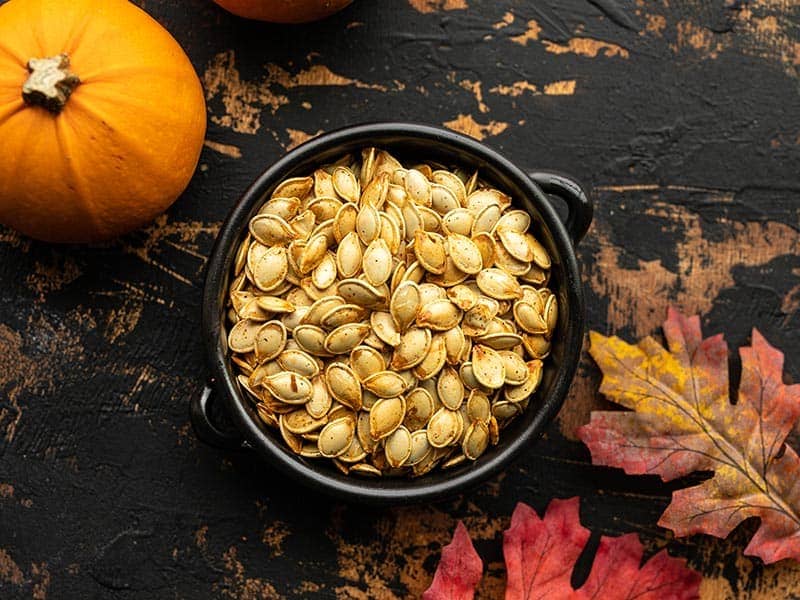 Health Facts – Pumpkin Seeds
Pumpkin seeds: Pumpkin seeds are full of antioxidants that may help protect against disease and reduce inflammation.
Pumpkin seeds are edible, flat, oval-shaped green seeds. When removed from the flesh of a pumpkin, they can be rinsed and roasted, either plain or with other flavours such as oils and spices, to create a delicious, crunchy snack.
A 28g serving (about six seeds) contains approximately:
128 kcal
7g protein
1.7g fibre
13g fat
190mg magnesium
260mg potassium
20mg choline
2.35mcg vitamin K
2.52mg zinc
2.84mg iron
They may be small, but pumpkin seeds are little powerhouses of nutrients and health benefits. Like nuts, pumpkin seeds are a great source of protein and unsaturated fats, including omega-3 and omega-6 fatty acids. They also contain a good range of nutrients, including iron, calcium, B2, folate and beta-carotene, which the body converts into vitamin A.
What a fantastic Seed wouldn't you agree? Let's see if we can in corporate some of these into our daily diet. They are a great snack to have at hand to go with a coffee or keep you tied over between meals.
Alternatively you can add them to your recipes and below is an idea of how you can do that. They make a great salad topper.
Click Below To Head Straight To The Full Recipe